Support is available for MSU faculty to host short-term visiting scholars at MSU. During their time at MSU, the visiting scholars shall be required to give a public lecture/colloquium. The Asian Studies Center will support the sponsoring MSU faculty and department in organizing and promoting the event.
The Center welcomes proposals from MSU faculty members to support new and existing institutional partnerships or collaborations with individual scholars from disciplines including the arts, humanities, social sciences, and applied sciences, appropriately contextualized. While visiting scholars from China, broadly defined, are especially welcomed, this is not a requirement for funding. In addition to the public lecture, activities during the scholar's visit may include collaboration in research, teaching, and academic events (such as symposia or conferences held at MSU). The Center encourages proposals that will result in co-publications, although this is not a requirement.
Award Funding
The fund will cover travel costs, living expenses, arrangements for a public presentation, and a celebratory dinner for the scholars. A typical award will not exceed $5,000, although exceptions can be made under special circumstances. Joseph Lee Visiting Scholars who are not US citizens or permanent residents must be eligible to visit the MSU campus under the J-1 Short Term Scholar program.
Submission Requirement
Completed Application Form
A CV of the proposed visiting scholar
A CV of the sponsoring MSU faculty member
Proposals will be reviewed on a rolling basis by a committee consisting of Asian Studies Center and MSU Chinese Studies representatives.
Prospective applicants are encouraged to contact Isabella Tirtowalujo to discuss proposals prior to applying for funding.
About Joseph and Lucy Lee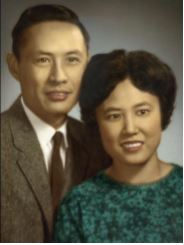 Joseph Lee received his B.A. from the Chinese Naval Academy, and his M.A. and Ph.D. degrees from the University of Maryland. He joined the MSU faculty in 1963. Lee was a specialist in Tang and Song dynasty poetry. He published a number of books on poetry in Chinese, and served as an editor and contributing member of the Chinese national project on Tang literature. Later in his career, he became a member of the Chinese Association for the Study of Tang literature and an honorary professor in the Institute of Classical Studies at Peking University. He was also a devoted and valued member of the Asian Studies Center Core faculty. 
Lucy Lee emigrated to the United States as a teenager, where she first attended St. Mary of the Springs College (now Ohio Dominican College), then the University of Maryland, and, finally, Michigan State University where she earned a Ph.D. in biochemistry. Over the ensuing 43 years, Lucy built a distinguished career conducting research on avian tumor viruses. Much of her work focused on Marek's Disease Virus (MDV). Lucy produced numerous publications throughout her career and was known for her research productivity. She was a dear friend and advisor of the Asian Studies Center.