Resources for Graduate Students in Asian Studies
MSU has a large number of graduate students pursuing research in Asian studies. Students in any discipline have the opportunity to incorporate Asia in their research, the Center offers support to students who choose to do so by connecting them with:
Over 220 Asian Studies Center affiliated faculty engaged in Asia-related research, teaching, and outreach efforts with wide disciplinary and geographic range;
Fellowship and scholarship opportunities;
Instruction in 30 Asian languages;
A growing and diverse community of students studying Asia and Asian languages;
MSU's international community, including over 6,000 students from Asia;
A large collection of Asian literature and research material maintained in the MSU Library and the Asian Studies Center's DVD collection.
Alumni working in the U.S. and abroad in higher education, government, international organizations, non-government organizations, and the private sector for research and career prospects.
To see a sample listing of MSU courses from various colleges and departments that may introduce and integrate contents on Asia, please visit our Asia-related Course Listing page.
Big Ten Academic Alliance (BTAA) Programs
The Big Ten Academic Alliance is the academic consortium of the 14 members of the Big Ten Conference. With campuses in 11 states, BTAA universities enroll more than 400,000 undergraduates and 120,000 graduate students, and employ some 50,000 full-time faculty. The BTAA is guided by the Provosts of the member universities. MSU graduate students can make use of the BTAA Traveling Scholar, Shared Programs Abroad, and CourseShare.
Study Abroad Programs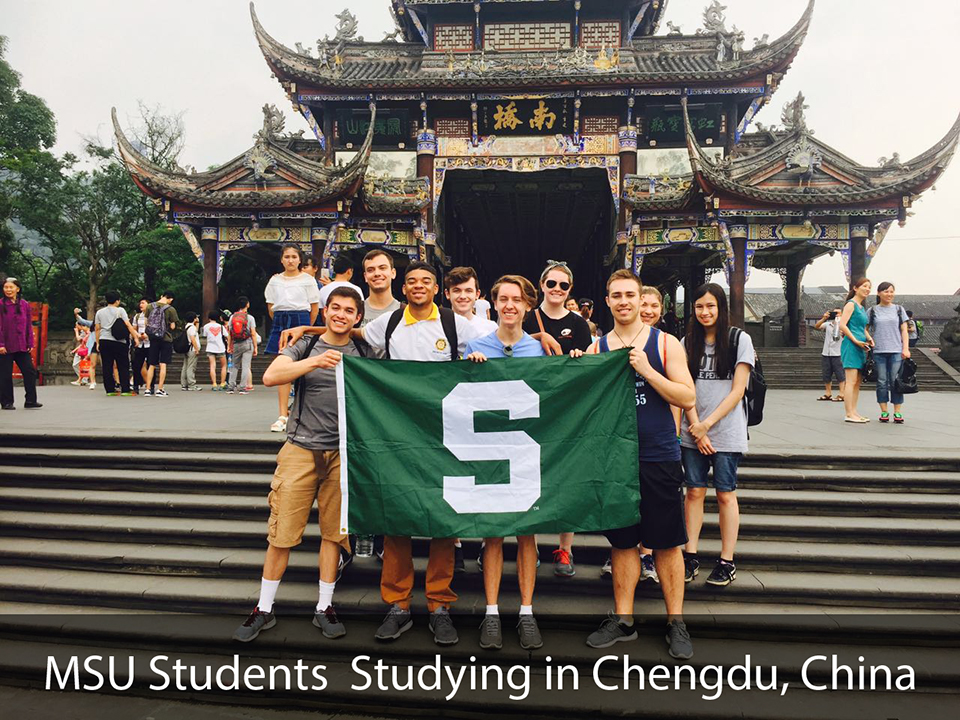 MSU is a leader in study abroad participation among public universities. The Office of Study Abroad (OSA) administers over 275 programs in more than 60 countries around the world. Close to 3,000 MSU students participate annually outside of the United States.
If you're already engaged in Asian Studies and/or Asian language learning, for would like to incorporate Asian Studies into your education, visit the Office of Study Abroad website.