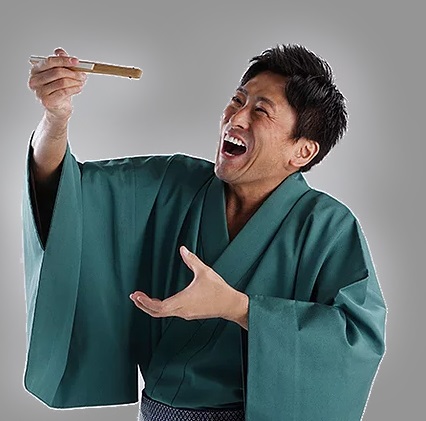 Tuesday, November 14, 2017
6:30 - 7:30 p.m.
RCAH Auditorium*
Come and experience the art of rakugo in English! Rakugo is a unique comedic form of traditional Japanese storytelling where the performer sits on a cushion and paints vividly comedic vignettes.
Mr. Kimochi hails from Japan, bringing a unique blend of rakugo repertoire to entertain his audience.
*The RCAH Auditorium is located in the lower level of Snyder Hall, 362 Bogue St, East Lansing, MI
This event is sponsored by the Asian Studies Center, Department of Linguistics and Germanic, Slavic, Asian and African Languages, Department of Theater, Japanese Program, Japan Council, and the Residential College in Arts & Humanities.