Newsletter
The Asian Studies Center produces a bi-weekly newsletter that highlights upcoming events, Student/Faculty Spotlights, and relevant Asia-related announcements.
To read past newsletters or subscribe to our e-mail list visit our Newsletter Archive.
Magazines
In 2015, the Asian Studies Center moved to publication of a biweekly electronic newsletter, an archive of which can be accessed in the 'Newsletter' section above.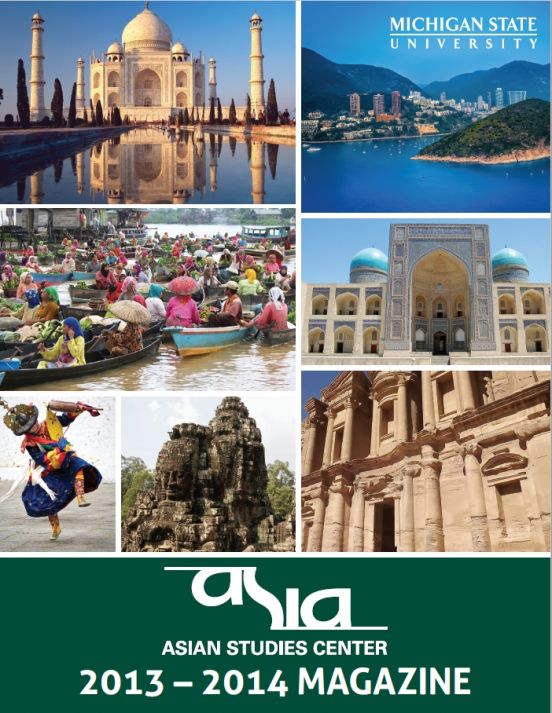 Asian Studies Center Annual Magazine - Fall 2014 Edition (PDF)